As I began assembling the information for a wealth creation seminar a radical idea came to me.
I'll put my MONEY where my mouth is.
Lets not philosophize or talk about it, let's DO IT. Together we will get you the MOOLAH you desire and deserve, in a hands-on "where the rubber meets the road" transformational seminar. Complete with a paycheck for you.

Dare to live free, attend
The Free Money Seminar

If you enjoy personal development and you enjoy money
this is the workshop for you. Click the link above.
Split the Atom.
This free session will completely alter
the way you create your life.
Right NOW stop what you are doing and get high using The BLISS Technique.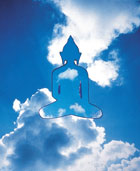 Dust off your dreams and get ready to be wealthy, happy, healthy, and free. Watch the Video below.